Jul, 2021
Posted by:

Grigoris Katrakazas

Category:

news
In conjunction with the 17th Artificial Intelligence Applications and Innovations AIAI 2021) International Conference (June 25-27, 2021), the 6th – in turn – Workshop on "5G – Putting Intelligence to the Network Edge" (5G-PINE 2021) took place, under the organizational umbrella of the 5G-DRIVE project and by the supervision and the coordination of OTE (Hellenic Telecommunications Organization S.A.).
The 6th 5G-PINE Workshop has been established to disseminate knowledge obtained from ongoing EU projects as well as from any other action of EU-funded research, in the wider thematic area of "5G Innovative Activities – Putting Intelligence to the Network Edge" and with the aim of focusing on Artificial Intelligence (AI) in modern 5G telecommunications infrastructures.
This should take place by emphasizing upon associated results, methodologies, trials, concepts and/or findings originating from technical reports/deliverables, from related pilot actions and/or any other relevant 5G-based applications, intending to enhance intelligence to the network edges.
You may learn more here: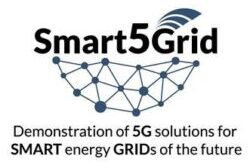 www.5g-essence-h2020.eu